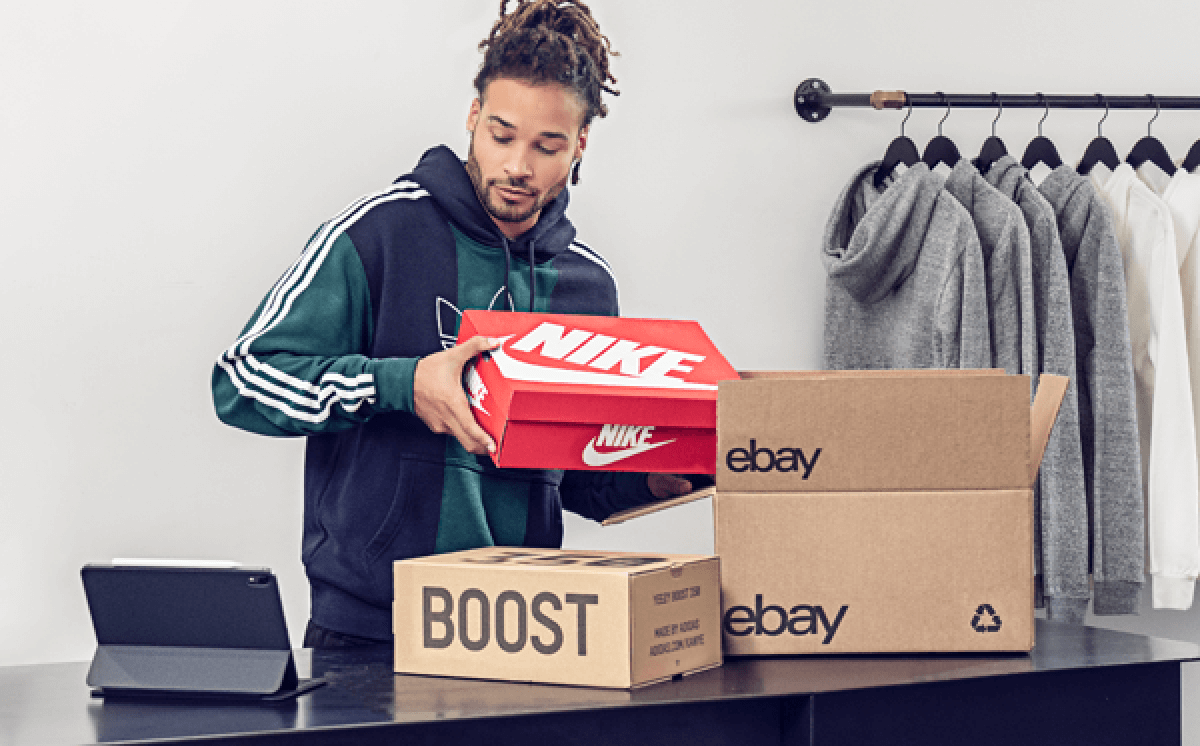 Grow more sales with more accurate delivery dates
Today's online shoppers are used to having items arrive sooner rather than later. That's why we show an estimated delivery date on all eBay listings. The sooner the delivery date, the more likely they'll place a bid or make a purchase. And if items don't arrive on time due to a reasonable shipping issue, we'll make it right.
Setting expectations to increase sales
To make your shipping speeds more visible and help boost your sales, you can set your shipping preferences for the days of the week you ship and specify your handling time. We will not count weekends or holidays as your handle-by date if the carrier you specify in your listings doesn't ship on those days.
To help buyers find items that ship in four days or less, listings will show a shipping speed message such as:
"Free 2 day shipping"
or
"Free 4 day shipping"
And the View Item, Cart, and Checkout pages will show a shipping message along with a "get it by" estimated delivery date such as "Get it by Fri, Jan 1". If you ship items in 4 days or less for free, your listings will automatically show the shipping speed messages.
Manage your shipping settings
On the shipping preferences page, click "Edit" under "Set same business day handling times".
Select your "Working days" and the "Cut off time for same day handling" on the days you're able to offer it.
Click on "Save".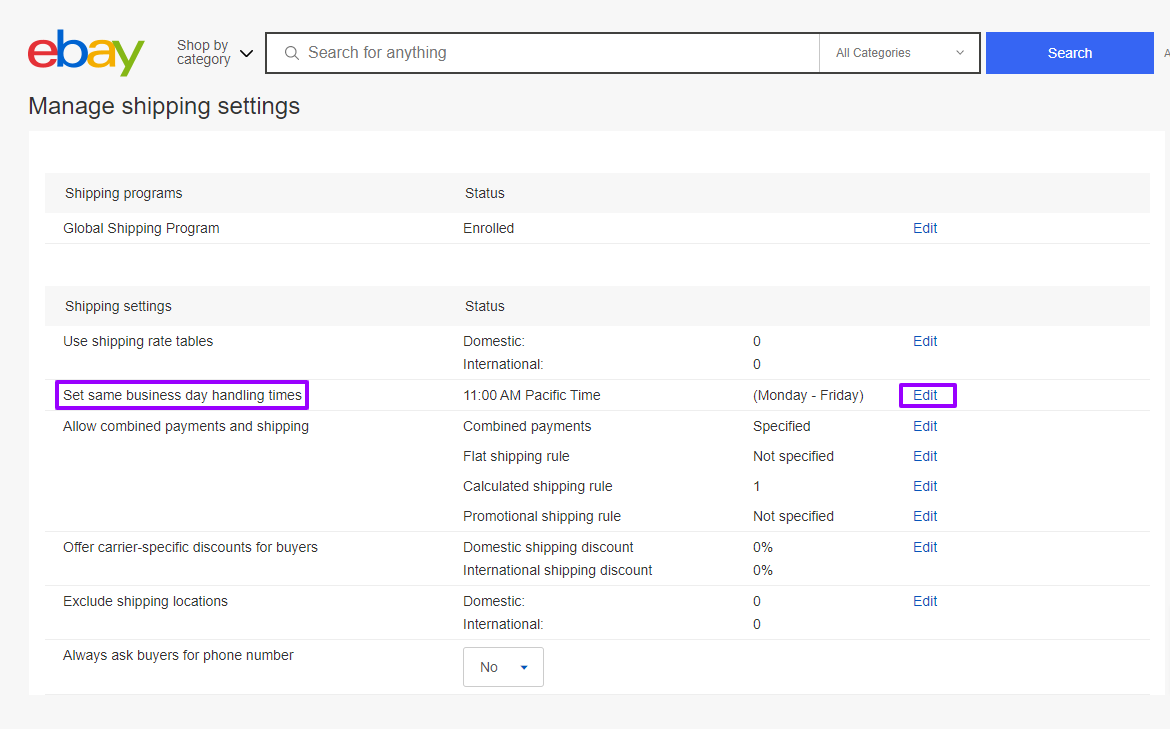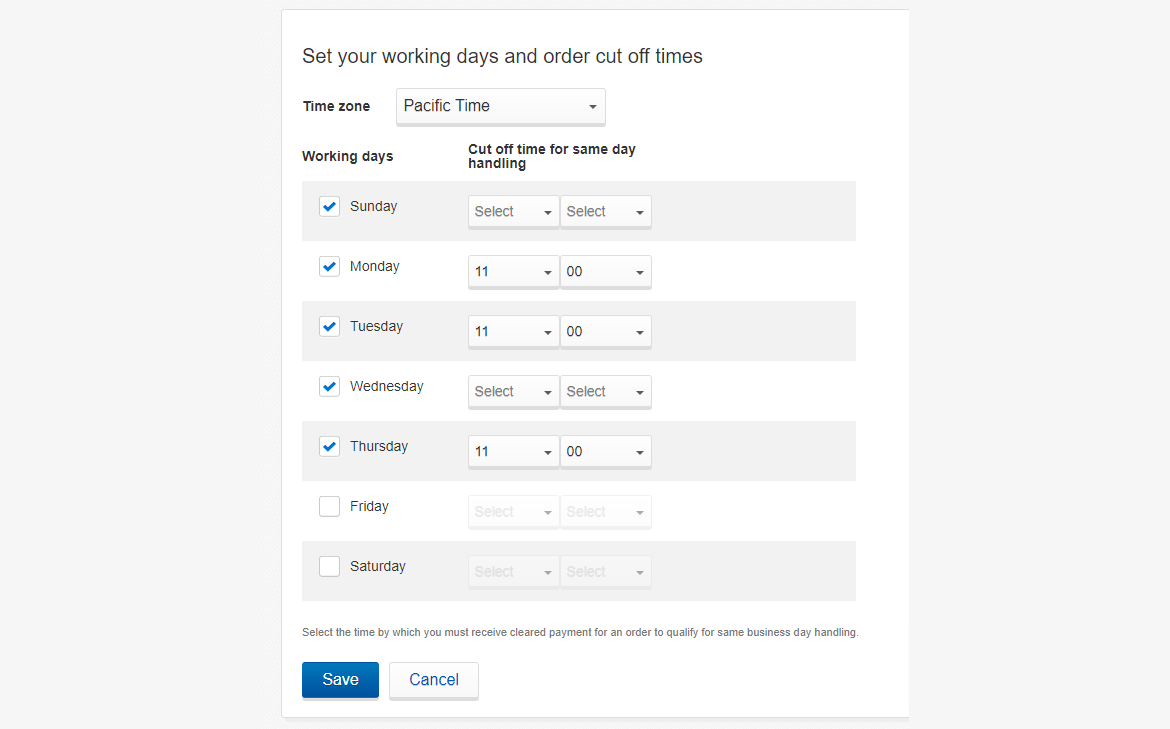 Setting your shipping and handling cut off times in shipping preferences.