eBay International Shipping Services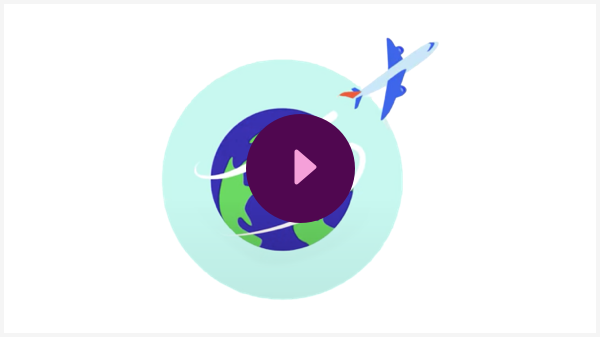 Instantly expand your marketplace to millions of buyers worldwide
Selling internationally on eBay is the fast, effective way to rapidly grow your sales. For example, Canada has around 27 million e-commerce buyers, and over 80% of the UK and German population buy online. Add in countries such as Australia, the UK and Japan, and your potential growth is even greater.
To help you reach these profitable markets, watch the video on the right to see how eBay offers two options to fit your needs and sales goals.
Which international shipping option is right for you?
If you want to offer more
competitive prices…
eBay international standard delivery
This cost-effective service expands your marketplace to over 210 countries, while providing great rates on shipping. Expect average savings of around 9%, and up to 15% in many of major international markets—compared to USPS international rates. This means your items will be more competitively priced to more buyers around the world.
---

Duties and tax occur
on delivery

Sellers determine how
much to charge for shipping

Competitive pricing
to 210 countries
If you want greater convenience…
Global Shipping Program
With this full-service shipping option we do all the hard work for you and your buyers. This is a Delivery Duties Paid (DDP) service where buyers pay duties and taxes at checkout and eBay remits them to more than 100 corresponding countries, helping to expedite deliveries. As the seller, all you have to do is ship the package to our hub in Kentucky and we'll do the rest.
---

Duties and tax occur
during checkout

eBay determines all shipping
charges on a listing

Expedited services to
more than 100 countries
Can you use both international options interchangeably?
Yes, both options are available to you when shipping internationally. So why might you choose one option today and the other tomorrow?
Let's say you know the drill when it comes to shipping items to Canada. Been there? Done that? Great, then go with eBay international standard delivery to offer your Buyer an even better deal.
But if shipping items to Greece is all Greek to you, then choose the Global Shipping Program to save time and reduce stress.
eBay international standard delivery