Avoid unnecessary shipping costs and carrier surcharges
When figuring out shipping costs, the size and shape of a package (dimensions) are just as important as weight. Measuring these correctly will prevent unwanted surprises such as additional charges or returned packages.
There are three key package measurements you may need to calculate shipping costs directly: Length, Girth and Dimensional Weight.
Length
Length is the longest side of the package, rounding to the nearest inch.
Girth
Girth is the 'distance' or circumference around a package. It's important to know because most carriers have maximum girth limits. Girth for rectangular packages = 2 x width + 2 x height. Girth for cylindrical packages = Circumference of the cylinder.
Dimensional weight
This is NOT the package's weight on a scale but a number reached by calculating the package's height x length x width, divided by applicable carrier DIM divisor. Billable shipping is based on whichever cost is greater — the dimensional calculation or the actual scale weight of the package.
ALWAYS round up.
For both dimension and weight measurements, always remember to round up to the nearest whole number.
Use eBay's Shipping Calculator to get it right first time.
Once you have these numbers and the scale weight, use eBay's Shipping Calculator to determine shipping costs for your package.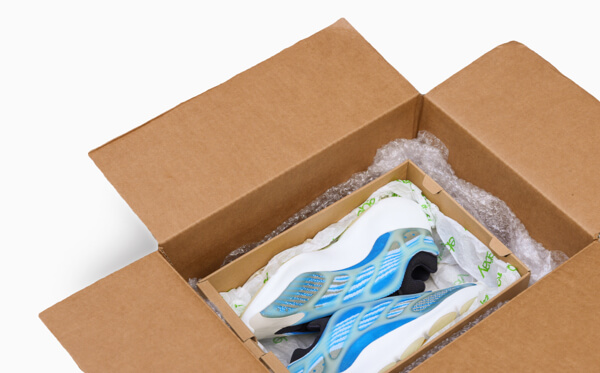 How to ship sneakers when using Authenticity Guarantee
Follow these instructions when shipping sneakers to our authentication center to ensure a smooth authentication process.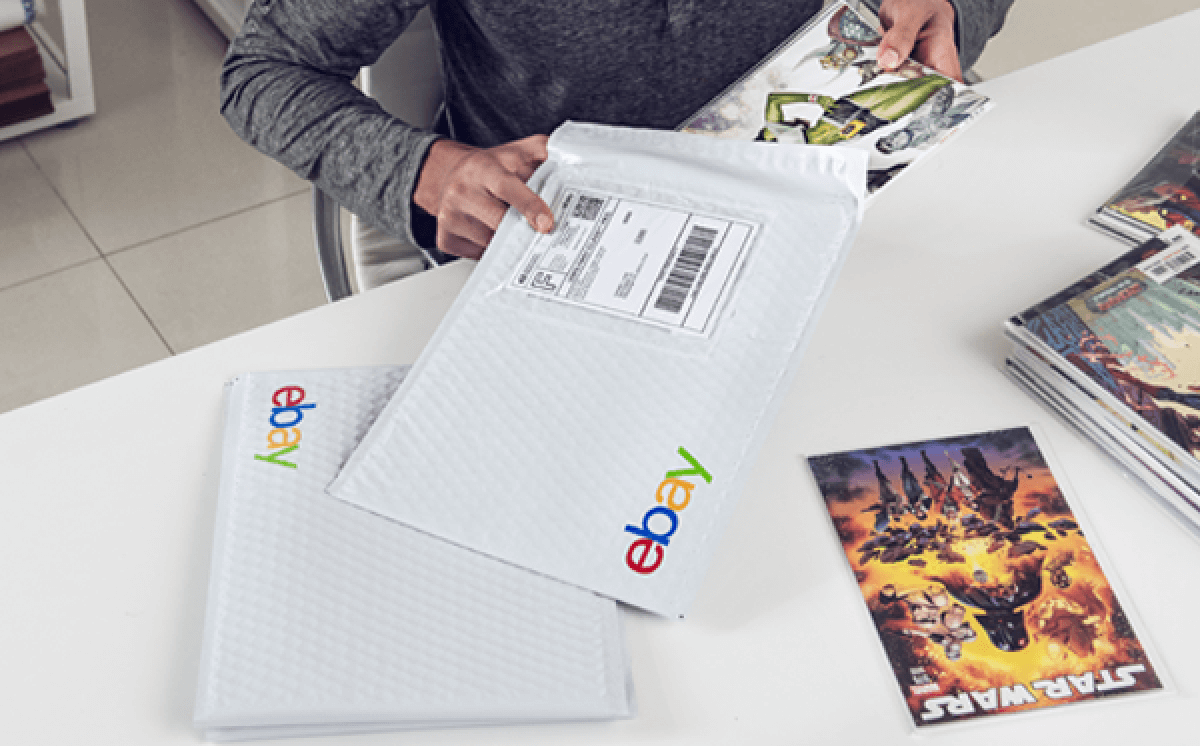 Free supplies
You can order USPS? shipping supplies and have them delivered right to your door. Or you can go directly to UPS?, FedEx?, and USPS? sites for free carrier-branded shipping supplies. Plus, if you have an eBay Store, you can use your quarterly coupon to order eBay-branded packaging and stickers.
FAQs
Can I reuse packaging and boxes?

Yes. However, reused packaging and boxes are only acceptable when all markings and labels are removed or completely blotted out. Regardless of what is actually inside your package, any remaining visible markings from a previous label for hazardous materials may result in delivery delays or a package return. Learn more about hazardous materials package markings.

Are there postage surcharges for packages with non-standard or irregular packaging?

Typically yes, there is a charge associated with shipping an item using non-standard packaging, which includes items that are not fully encased in a corrugated box or outer shipping container and cylindrical-shaped items such as mailing tubes, buckets or pails. Learn more about fees for non-standard packaging by visiting UPS, FedEx and USPS.