Open your eBay Store
1
Register as a seller
Register and confirm that your contact information is accurate and that you have a credit card on file.
2
Choose your eBay Stores subscription
Select the subscription level that fits your needs. Choose a Store name, and keep in mind that the name you choose determines your Store's web address.
3
Start enjoying your exclusive benefits
Get the most out of your Stores subscription. Start by customizing your Store's home page, then utilize all the powerful tools to help maximize your sales, order your free eBay-branded shipping supplies, and so much more.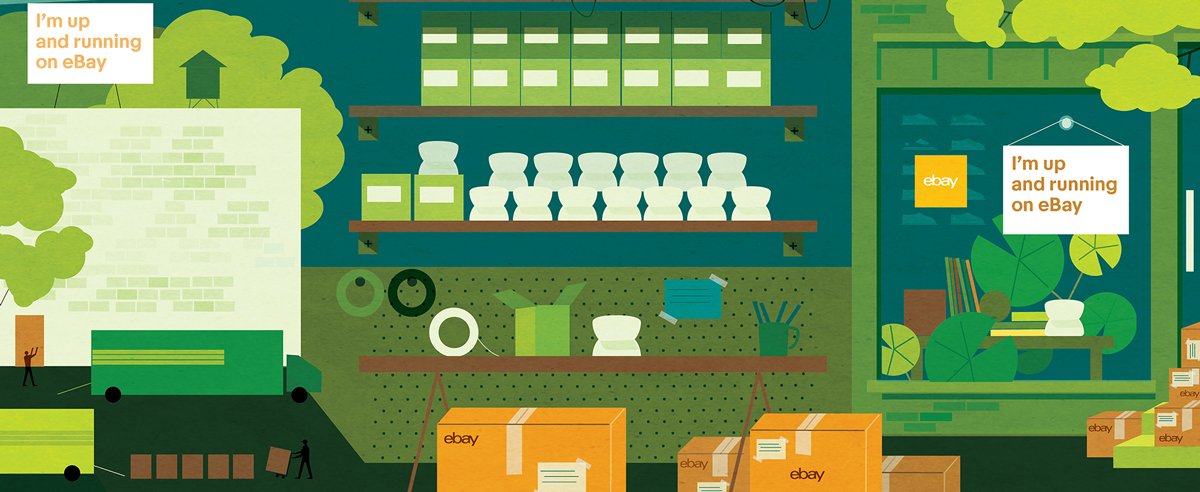 Show the world you're up and running on eBay
Fun, free, illustrated images to celebrate your #sellerlife on social media and video calls.